4 tags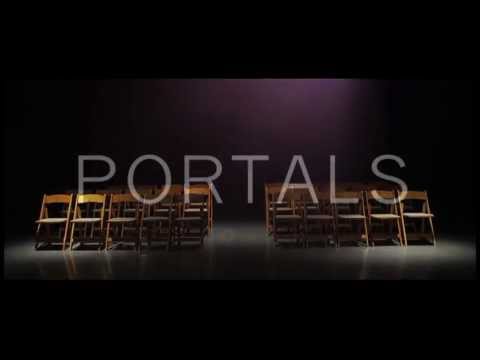 4 tags
6 tags
6 tags
1 tag
2 tags
3 tags
Wild Pink Yonder
There I went, kicking and screaming, into the wild pink yonder. Just a few years ago, I was forced to face one of my biggest fears, flying without a plane or a parachute.  Without much warning and with very little caffeine, I learned that, in less than an hour, I would be riding shotgun in the Macon Cherry Blossom Balloon Race. Although they didn't have an actual firearm, my client (an official...
5 tags
Foodies! Make it Hotter Here! →
3 tags
Watch
Nappy Roots performing Live at the Cherry Blossom Street Party in Macon, Georgia! mountaindust: "Aw Naw" by Nappy Roots
6 tags
What Do We Need To Do?
Gateway Macon is an initiative of the Peyton Anderson Foundation tasked with getting the word out about Macon to other places. We've started with Houston & Peach County, the Atlanta area, Savannah, and any other place we can capture the imagination of the traveler and convince them that Macon is a great place to stop.  We've been seeing a lot of conversation about Macon, Georgia....
5 tags
What's Up, Valentine's Day?
Love. Exciting and new! There's plenty to love about Macon, Georgia and plenty to do for people who are in love. There's also plenty for people who are in lust. Singles, you're not left out either, no matter how you feel when it comes to Valentine's Day! On Saturday, Feb. 11, 2012, the Georgia Sports Hall of Fame hosts The Big Dance at the Macon Coliseum.  Doors open at...
8 tags
25 tags
First Weekend February in Macon, Georgia
February continues the awesome energy that was January's First Friday of the year. If you remember, there was Roger Riddle and ClarkAfterDark's DJ set, James Hance photography and a plethora of art openings. So let's start with the Arts! You'll find more art than you can shake a stick at in Macon, Georgia. Start at the Opening Art Reception at the Gallery of the Macon Arts...
12 tags
11 tags
10 tags
27 tags
3 Things You Should Do This Weekend
3. Friday Fest - Friday Fest sets the mood for the whole weekend. And now that The Opening Act is in the mix, you can catch some good music and music related events on Friday and Saturday nights. This week, the Deacons of Disaster rocks the stage at Third Street Park. DoD have been getting North Macon and Mellow Mushroom all riled up with their high energy cover style. Now they'll show...
Reblog if your able to find something wrong in...
#2 after "apart" instead of "a part"
9 tags
9 tags
8 tags
8 tags
8 tags
21 tags
10 tags
9 tags
19 tags
8 tags
20 tags
16 tags
18 tags
12 tags
6 tags
15 tags
6 tags
10 tags
4 tags
Watch
People told us all weekend how beautiful our city was. We definitely agree to agree.
5 tags
4 tags
Caroling, Dickens Style - Well, Without the...
I've always wanted to go caroling. I can't sing, so I definitely need the other group of people singing around me, but there is something special about people learning a collection of songs to sing just for you. They do it for nothing but the cheer it gives people. I was in Boston once when I saw some people caroling to others. I was on the go so I didn't get to stop, but it...